Addison Wan Design Co is a web design company based in Hong Kong
We are committed to provide clients with the world's best web design and industry leading full-stack web programming technology
Addison Wan Design Co, found by local senior Hong Kong Designers with more than 22 years of Hong Kong Web Design and Hong Kong Commercial Design experience » Addison Wan and Jeremy Wan in 2013.
We are specializing and focusing on the power of visual image transmission, Internet digital media and interactive web animation and web design communications. The scope of our main design and web design professional services range from Web Design & Website Development, Brand Identity & Corporate Visual Design, Graphic Design & Printed Materials and Commercial & Product Photography.
We have a wide range of design services, providing various types of design consultant, such as Web Design, Website development and maintenance, Responsive Web Design, Mobile and Tablet websites, WordPress CMS backend system, WordPress CMS with E-commerce backend system, Joomla CMS backend system, Joomla CMS with E-commerce Business version backend system, OpenCart E-commerce backend system, Web User Interface (Web UI) design, Web User Experience (Web UX) design, Search Engine Optimization (SEO), User-friendly Content Management System (CMS) and Tailor-made Online Shop E-commerce Web Design etc.
We not only pay great importance to the creative process and design quality of each design project, we will deliver our design artworks through different types of design orientation and creative thinking, and give every client the biggest and most satisfying surprise.
The choices of confidence website services and professional technical consultant
Every design project begins with our accumulated
8379

days of design experience

We love design and web technologies and take the joy and excitement of creating memorable and unique brand identity designs for clients in Hong Kong and around the world.
We provide a full range of one-stop high-end website and design professional consulting services. Starting from the root of the server to optimize and enhance the deployment, through various types of creative thinking to design, the use of the world's universal programming languages and mainstream popular websites and Online Shop E-commerce CMS backend systems for user-friendly interface management and provide comprehensive search engine optimization and SSL secure encryption certificate installation and configuration services.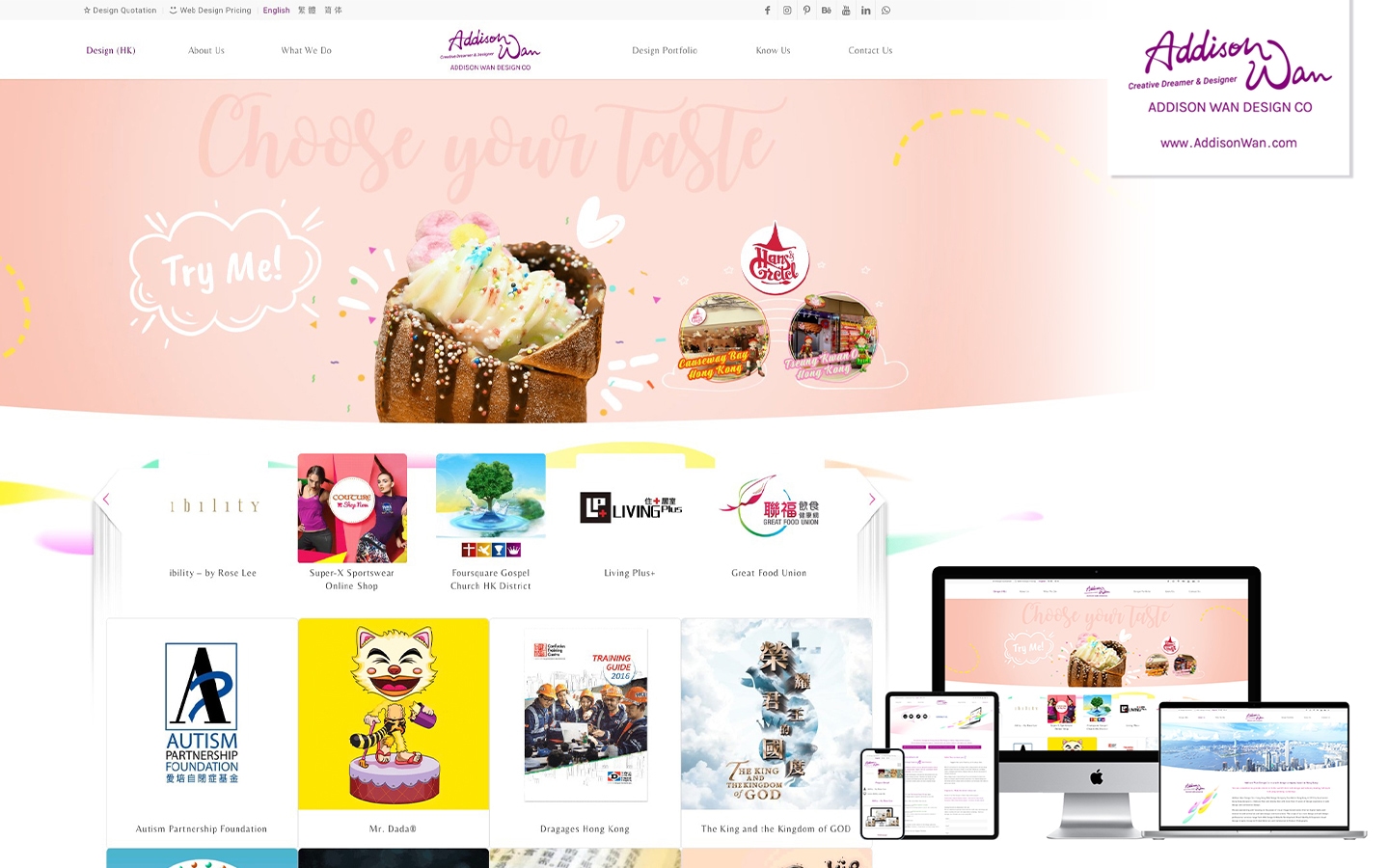 "We believe that not only the creative design and the emerging web technologies, if we need to keep fresh, we must keep our original intention – the temperature of the heart"