Startups must choose an experienced web design company
According to most marketing experience, many startups close within 2-3 years. Do you know why? This is because in the real market competition environment, your company's marketing activities are playing a very important role, so picking a professional and experienced web design company is very important.
Your company may initially spend a lot of money, but in the end it does not have any stable and substantial sales revenue. Because you were in the early days, you chose the wrong online platform and inexperienced web design company. The main motto of Addison Wan Design Company is to establish and help our customers to strengthen their marketing and visibility in the market through various types of professional design, consulting and website services. From this, you know which platforms your target group customers are and what type of important marketing activities your business or company needs.
Addison Wan Design Company is a professional digital marketing, web design and website development company with extensive experience. We provide a full range of website and design services to provide the most suitable price for each project, so that our customers are satisfied with our services.
E-commerce Online Shop, Web Design and Website Development at Hong Kong
The company business website is important communication channels and tools between customers and businesses. Therefore, every commercial company must certainly require and need a well-designed and user-friendly website to attract the target group customers. We are one of the most dynamic and affordable website design and programming development company in Hong Kong that can accurately provide attractive website services.
Our flexible and professional team possess modern design knowledge and latest programming experience in HTML, HTML5, CSS, CSS3, PHP, mySQL, Responsive Web Design, Mobile and Tablet websites, WordPress CMS backend system, Joomla CMS backend system, Web User Interface (Web UI) design, Web User Experience (Web UX) design, Search Engine Optimization(SEO), User-friendly Content Management System(CMS) and Tailor-made Online Shop E-commerce Web Design etc.
Internet Online Marketing Web Design Company in Hong Kong
In every traditional business and modern popular online marketing strategy, product and services both are the core elements that easily promote your company in marketing ways. Due to it is enable to play the crucial role for every successful business and company. Every entrepreneur always thinks in a various ways to approach to their potential customers. As an entrepreneur, we need to update their online marketing activity often with our latest web products, services and technologies to help customer to promote different online businesses. So, your website control panel must be very user-friendly and can be further upgraded for more complete and functionally. Addison Wan Design Co always commit to assist their customers in using new and more popular web technologies to keep customer websites and online shops in the most updated status.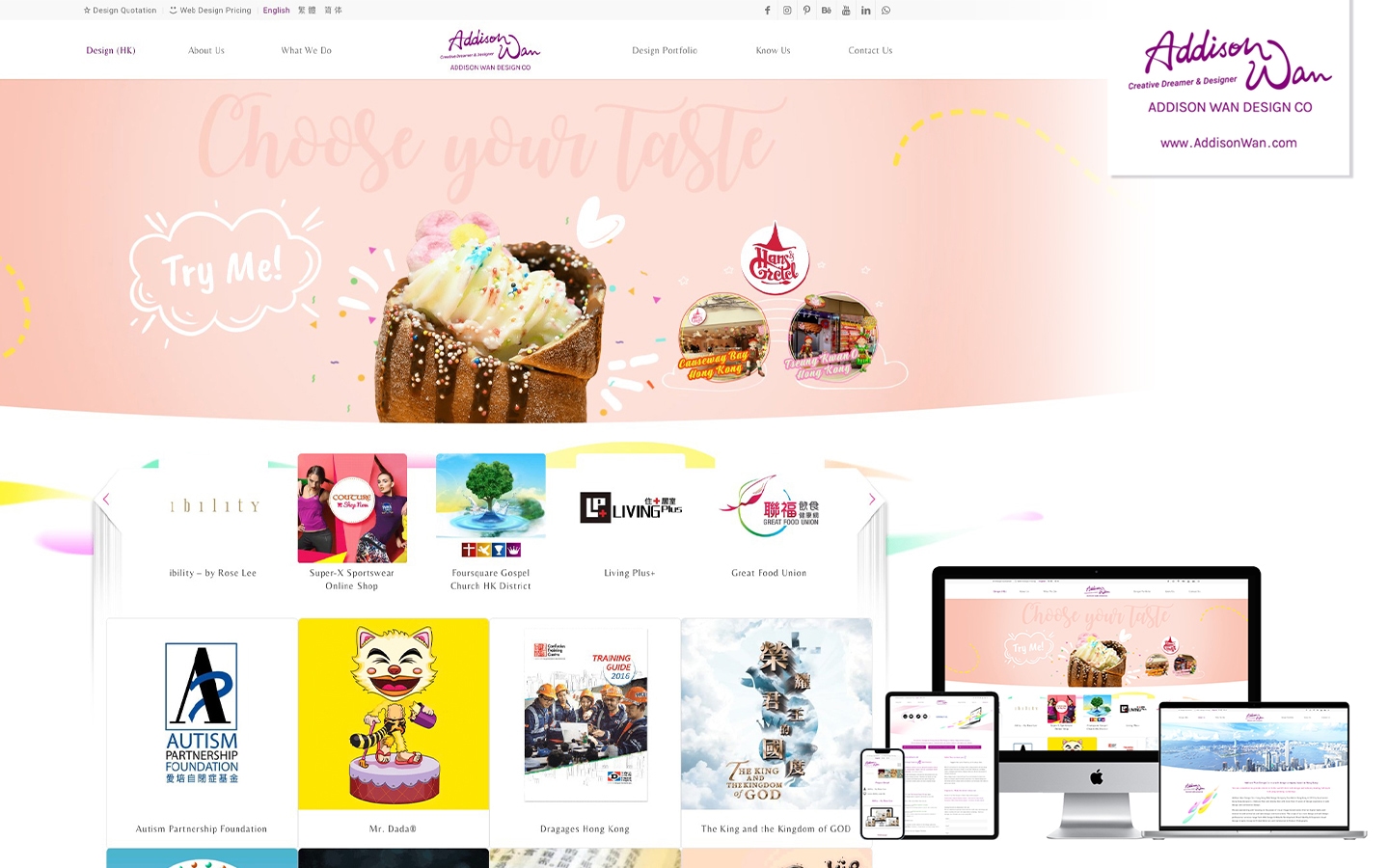 "We believe that not only the creative design and the emerging web technologies, if we need to keep fresh, we must keep our original intention – the temperature of the heart"
We love design and web technologies and take the joy and excitement of creating memorable and unique brand identity designs for clients in Hong Kong and around the world.
We provide a full range of one-stop high-end website and design professional consulting services. Starting from the root of the server to optimize and enhance the deployment, through various types of creative thinking to design, the use of the world's universal programming languages and mainstream popular websites and Online Shop E-commerce CMS backend systems for user-friendly interface management and provide comprehensive search engine optimization and SSL secure encryption certificate installation and configuration services.
Addison Wan Design Co » Hong Kong Web Design Company provides the following design and web design services: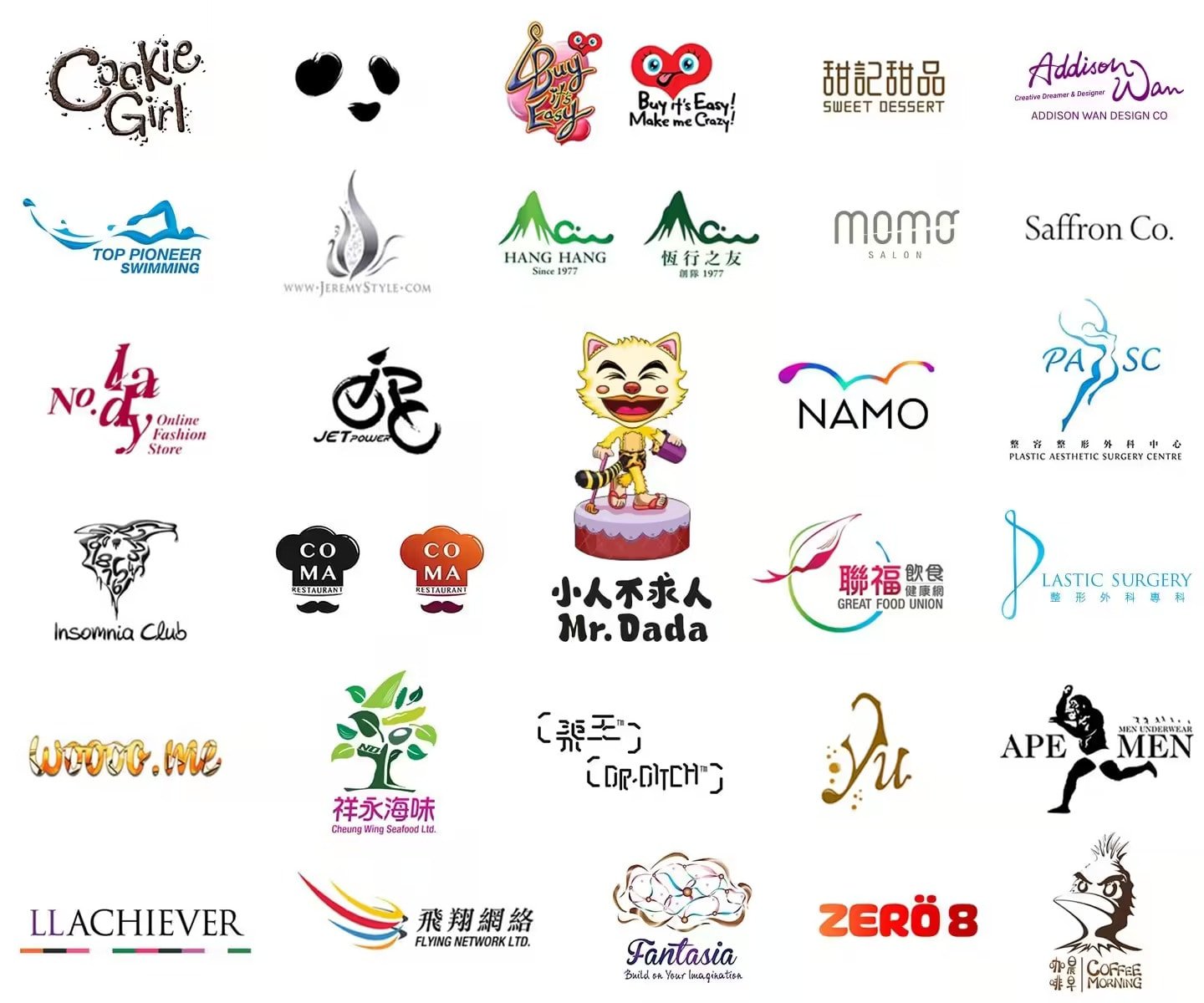 Web Design & Website Development
Art & Web Animation Direction, Web UI Design, Web UX Design, Website Development, Responsive Web Design (Mobile and Tablet Websites), Google Progressive Web Apps (PWA), W3C Web Accessibility, Content Management System (CMS), WordPress and Joomla CMS backend systems, Online Shop Website (E-commerce) and OpenCart Online Shop etc.
Server Configuration, Web Hosting & Global CDN Network services
Mobile Apps & Native Apps Programming services
Brand Identity & Corporate Visual Design
Art Direction, Visual Logo Design, Company Name Consultation, Brand Identity Design, Brand Supergraphic, Stationery Design (Letterhead, Business Card etc.), Brand Aid Design (PowerPoint Design, Quotation, Invoice etc.), Brand Guidelines, Colour Scheme & Mood Board and Brand Positioning, Brand Planning and Digital Media Brand Strategy etc.
Graphic Design & Printed Materials
Art Direction, Event Design, Event Backdrop Design, Visual Poster Design, Print Ads, Leaflet (Flyer), Brochure, Packaging Design, Coupon Design, Annual Report Design, Book Cover and Book Content Layout Design, Greeting E-card and Invitation Card Design etc.
Commercial & Product Photography
Art Direction, Commercial Photography, Product Photography, Jewellery Photography, Advertising Photography, Shop Environment Commercial Photography, Newborn Baby & Family Photography, Wedding Photography, Artistic Pre-Wedding, Pre-Wedding, Wedding Big Day, Wedding Video Services and Wedding Makeup etc.
Most of our design projects start with building of a Company Website, Online Shop Website and Brand Identity Design, if you are interested our design quotation, please feel free to contact us. Thank you!